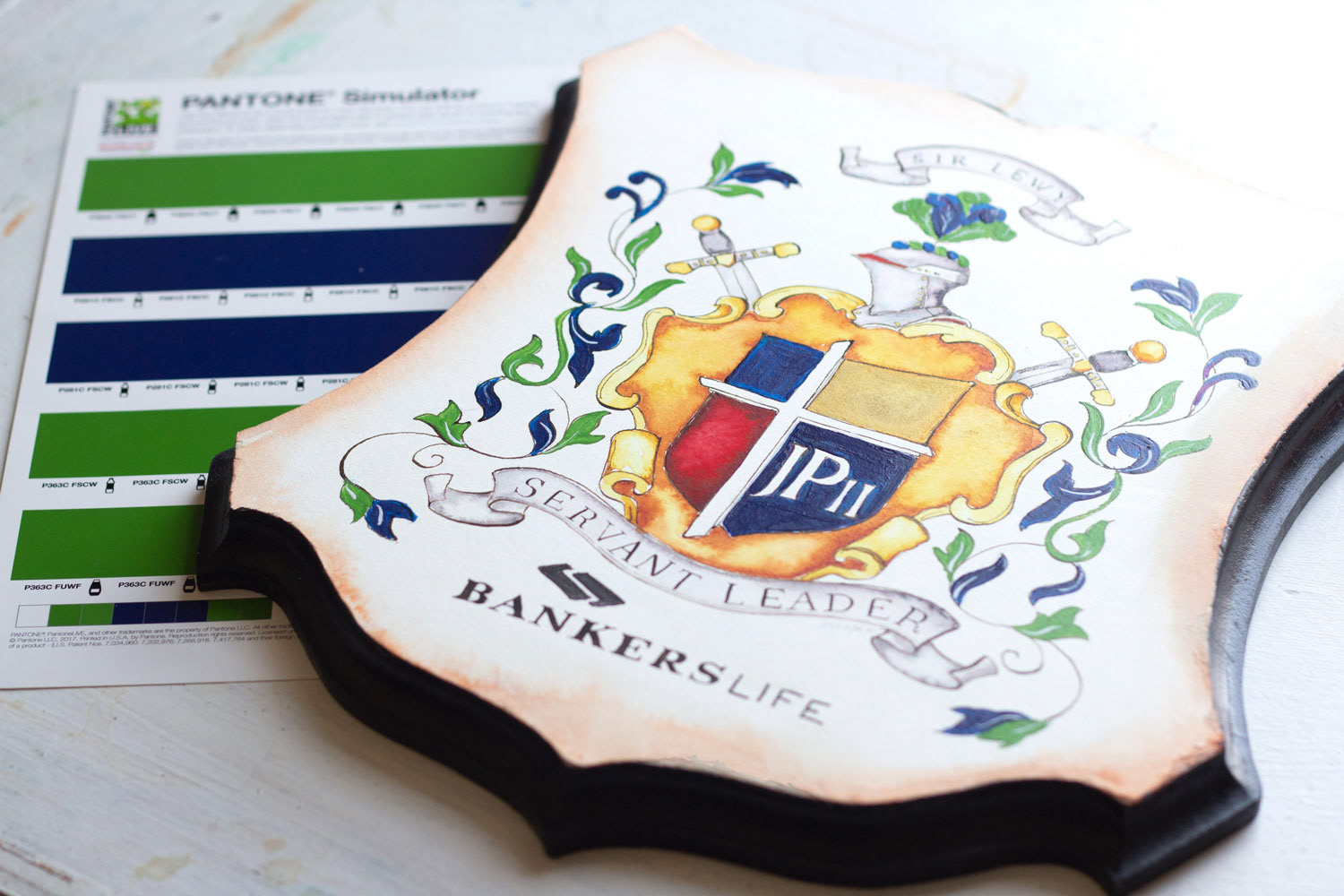 Annually, we create corporate gifts to celebrate leadership excellence for Banker's Life employees. Karen and I started with the specific Pantone colors in the Banker's Life logo and I purchased paint colors to match their branding.
We work together to create a design for the award winner to approve. I individually hand paint the steel shield and the hand painted wooden plaques with the approved design, in the corporate colors.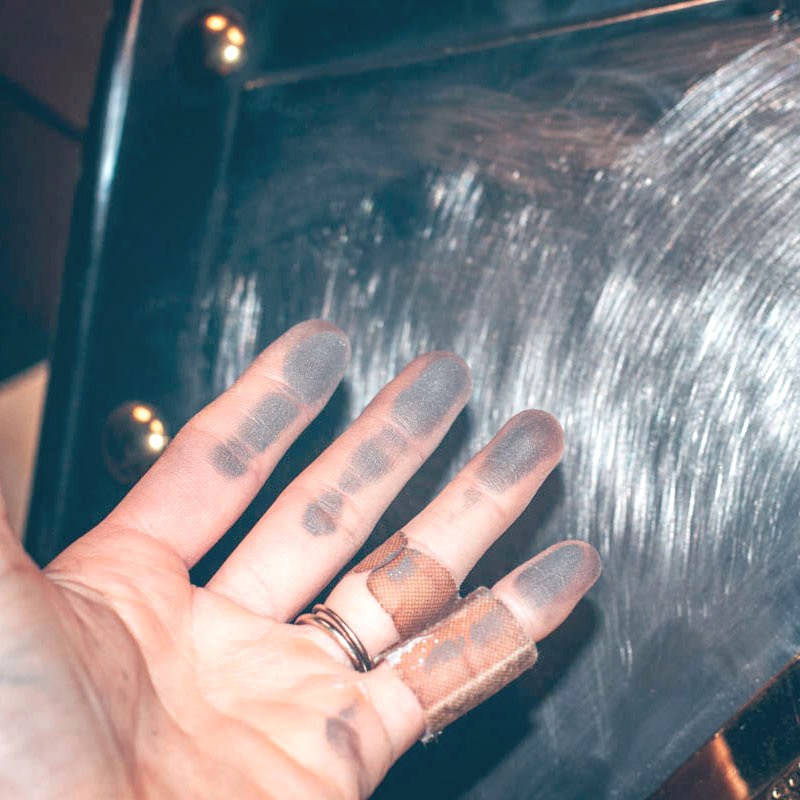 I love getting my hands dirty for this project!  I sand the steel shield, mask it, and prime the painted parts with automotive primer to begin the painting on metal.  My dad and I painted a car together when I was in high school so it's a great chance to re-connect.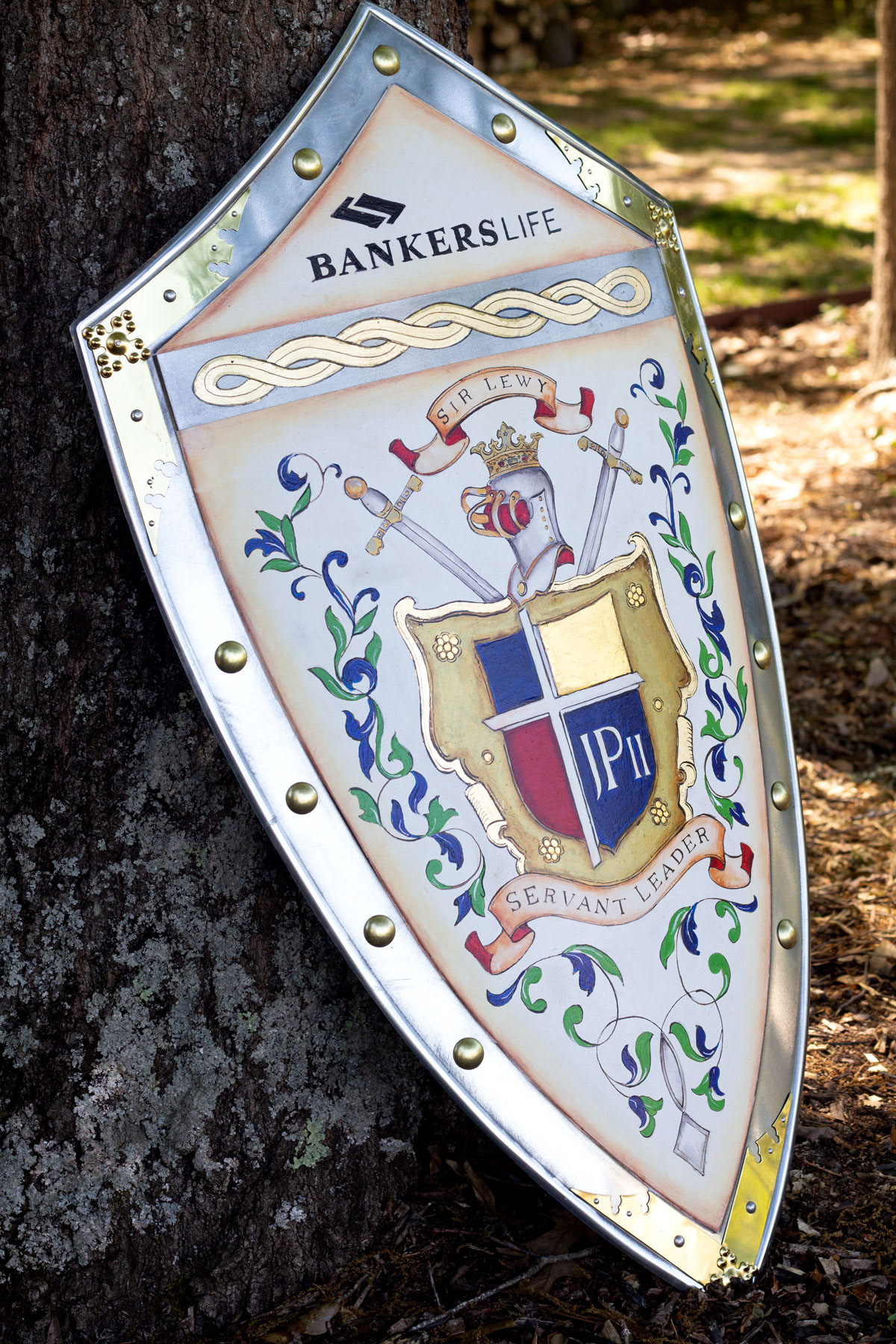 I have decades of experience with a variety of art materials and can create custom art for almost any occasion.